Sustainable Mining Has Become Canada's Focus
(This is the second article in a two-part series on sustainable mining practices.)
The Canadians knew they had to clean up their act.
In the early 1990's, a series of high-profile environmental accidents focused unwanted media attention on the Canadian mining sector.
These accidents were the subject of a CBC national news story titled "Ugly Canadians." The story documented the environmental damage caused by Canadian companies at their overseas mining operations.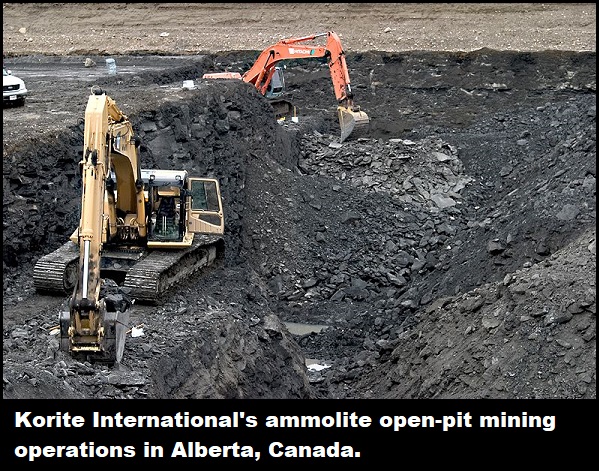 As a result of the public controversy that followed, several proposed mining projects were halted.
Towards Sustainable Mining
Fast forward to 2004. The Mining Association of Canada (MAC) launches its Towards Sustainable Mining (TSM) program.
TSM requires mining companies to annually assess their facilities' performance across six important areas:
Tailings management
Community outreach
Safety and health
Biodiversity conservation
Crisis management, and
Energy use and greenhouse gas emissions management

A protocol to address mine closure is also under development. The results of these annual assessments are freely available to the public and are externally verified every three years to ensure accuracy.
Participation in TSM is a requirement of MAC membership. Representing about 100 different Canadian mining companies, MAC members account for most of Canada's production of base and precious metals, uranium, diamonds, coal and mined oil sands.
Adopted Internationally
While TSM is only mandatory for member facilities in Canada, many members have adopted the initiative at their international facilities as well. In addition, MAC freely shares TSM with other countries seeking sustainable mining tools.
Since 2015, TSM standards have been adopted by Finland, Argentina, Botswana and the Phillipines.
Finland First
As the first country to adopt Canada's TSM standards, Finland has continued to place sustainable mining at the forefront of its national agenda. The following video demonstrates how one Finnish corporation, Metso, has developed new technologies to support those practices:

The South American Connection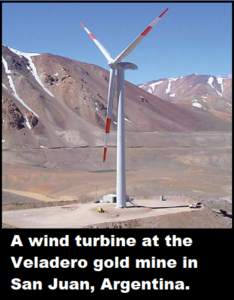 Even before its adoption of TSM in October of 2016, Argentina was taking steps toward socially responsible and sustainable mining.
As early as 2012, then-president Cristina Fernandez met with Argentina's mining minister and several of the country's public and private organizations to advance the establishment of the "world's first national protocol" on sustainable mining.
"TSM will help us become more transparent and earn the confidence of Argentinian society. It is a first step towards building a solid, responsible mining sector capable of achieving its full potential." — Marcelo Alvarez, President of Argentina's Mining Association
Argentina is South America's third largest gold producer. But it also produces copper, silver, aluminium, lead and zinc.
Balancing Priorities in Botswana
With its many diverse areas of wildlife habitat, Botswana's global ecological importance is key to its tourism industry. Wildlife viewing is an increasingly important contributor to tourism in Botswana.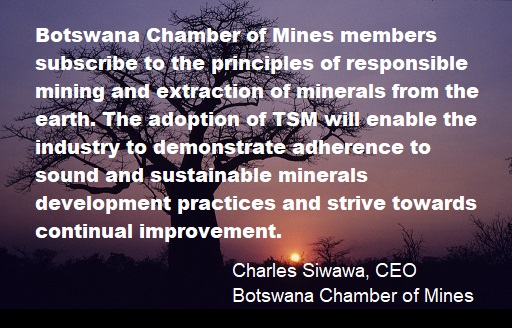 On the other hand, the country's economy is heavily depending on mining, particularly diamond mining, but also copper, nickel and gold. By adopting TSM, the country hopes to balance these two priorities.
In his 2017 keynote address at the International Conference on Mining Investment, the Botswanian Minister of Environment, Natural Resources Conservation and Tourism stated, "Mining and tourism are natural resource based, and therefore conservation and sustainability issues will always arise and hence the need for a balance."
The Mines of Manila
In December of 2017, the Philippines became the first Asian country to adopt TSM. But prior to that, the Philippine government had issued Executive Order (EO) 79 in 2012.
That order implemented reforms in the Philippine mining sector to ensure environmental protection and responsible mining in the utilization of the country's vast mineral resources.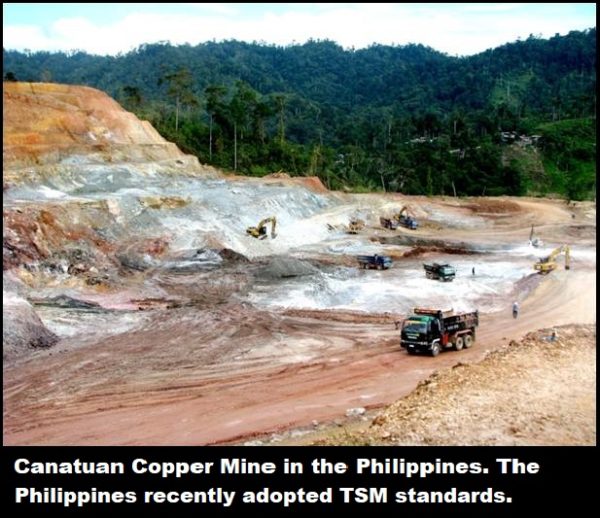 Industry leaders are hopeful that the enhanced transparency and accountability enabled by TSM will lead to increased community engagement.
"There is so much that minerals development, done responsibly, can contribute to the economy of a nation and to the welfare of mining communities…. The adoption of TSM by members of the Chamber of Mines is intended to institutionalize practices that secure these contributions for the long term." — Gerard H. Brimo, Chairman of the Chamber of Mines of the Philippines
A Winner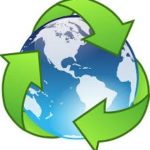 Since it first began 14 years ago, TSM has been acknowledged as a global leader in the field of corporate social responsibility (CSR).
It has also earned a Globe Award for Environmental Excellence. This award is presented annually by the Globe Foundation, a non-profit group committed to helping organizations realize the value of environmental business opportunities.
The award recognizes the creativity, initiative and leadership of Canadian enterprises who achieve environmental excellence by striking a balance between competitive business strategies and sustainable development.
Sources:
Mining Association of Canada
The Patriot