Human-Induced Seismicity
Humans can influence seismic activity. We've known that for a while. But a recent study published by the Seismological Society of America indicates that the number of human-induced earthquakes is clearly rising in some regions of the world.
According to the study, the three human activities which are responsible for triggering seismic activity are mining, dam building and wastewater injection (a byproduct of oil and gas recovery systems).
Mining accounted for the highest number of human-induced earthquakes worldwide. The vast majority of these are small "bumps" — below magnitude 3. These tremors might shake indoor objects, but very rarely cause any structural damage.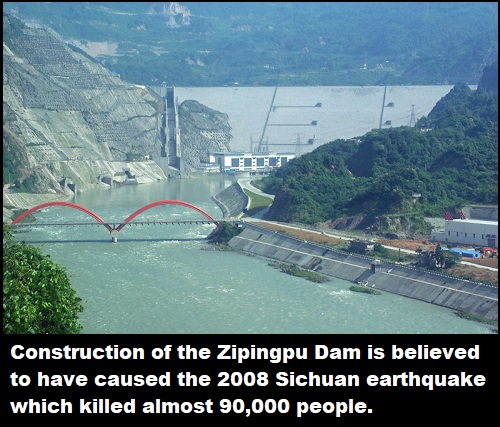 On the other hand, reservoir-induced seismicity (RIS) is often much more catastrophic, as evidenced by the 2008 Sichuan earthquake described above. In fact, the study noted multiple deadly earthquakes at 167 sites that were triggered by dam building.
By far, the greatest increase in human-induced seismicity over the last several years has been through wastewater injection. In Oklahoma, for example, seismic activity between 2008 and 2013 increased 40-fold over the previous ten years, according to a 2014 Cornell University study (See "Induced Seismicity" infographic below.)
Finding Fault
Daniel Jaksa is the head of Geoscience Australia's Earthquake Alert Centre. He does not believe mining causes earthquakes.
"It's the other way around," Jaksa said. "We have mining because of earthquakes."
–Article Continues Below–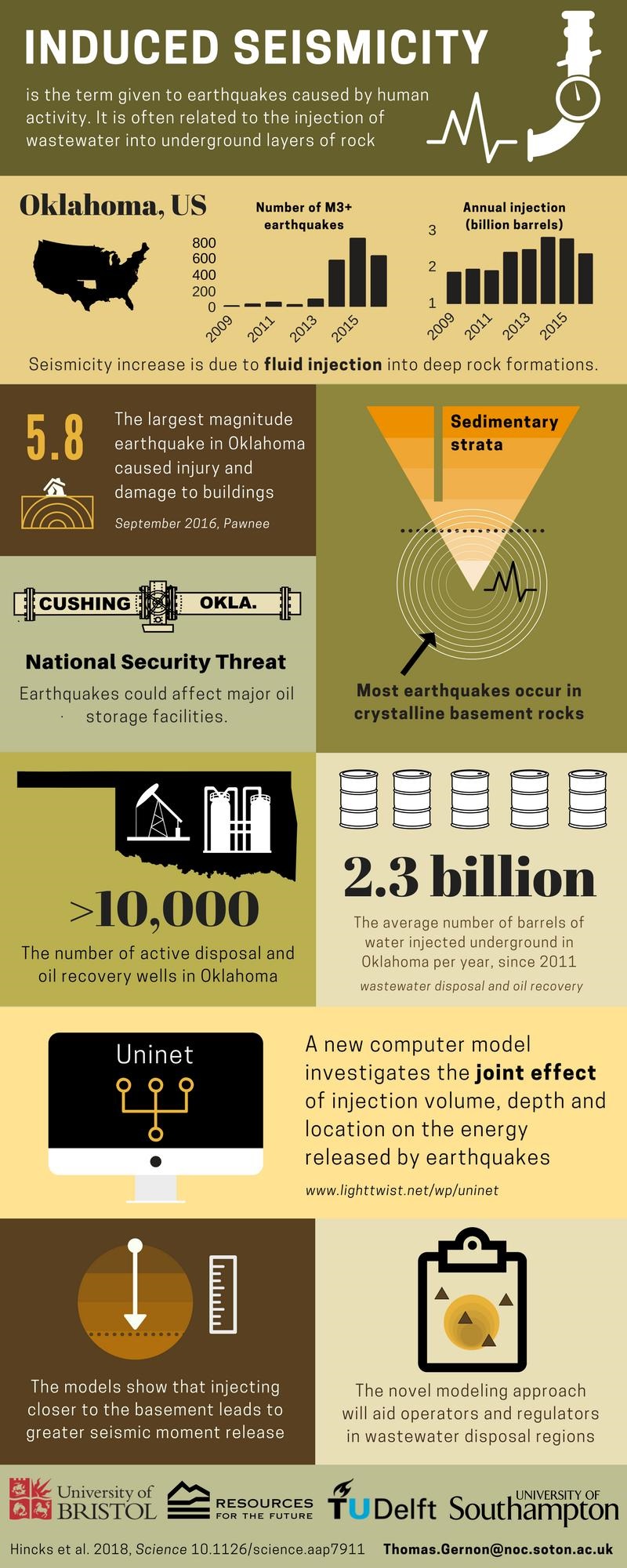 That's because the minerals we mine are generally located along faults, which were caused by earthquakes in the first place. These areas are prone to seismic events. The minerals were formed there over many millions of years by the water or other liquid that interacts with rocks during earthquakes.
"So it's not unusual that you will find earthquakes near mines because mines are near faults," Jaksa said.

Because people tend to settle near water (which tends to flow down fault lines), many cities across the world are situated on soft or sedimentary rock. This type of rock shakes like jelly whenever an earthquake hits.
The lesson, according to Jaksa, is to make sure our buildings are structurally sound to withstand earthquakes.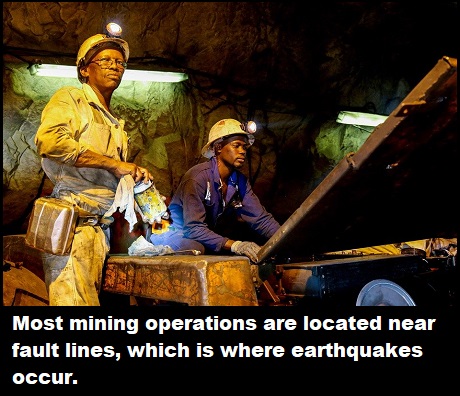 Mitigating Mining-Induced Earthquakes
But mining companies can also play their part in mitigating the risks association with mining-induced seismic activity.
Research scientist Christian Klose thinks locations of all geoengineering operations should be monitored and the seismic events should be analyzed based on physics, statistics and source mechanisms. According to Klose, these models can discriminate between human-caused and natural seismic activity.
With this data in hand, any identifiable hazards can be addressed and risk-mitigation measures implemented, including reinforcement of buildings or changes in urban planning, Klose said.
Microseismic Monitoring
One risk-mitigation method proposed for the mining industry is microseismic monitoring. Unlike conventional seismic monitoring systems that are used to capture data after a seismic event, microseismic monitors detect levels of energy that are much smaller.
Iain Weir-Jones is president of Weir-Jones Group, a Canadian-based provider of seismic monitoring solutions. According to him, microseismic monitors listen to the events that are induced around a mining operation and transmit warnings of increased activity that may lead to a catastrophic "rockburst." They can also be programmed to dissipate the energy to prevent a major burst, Weir-Jones said.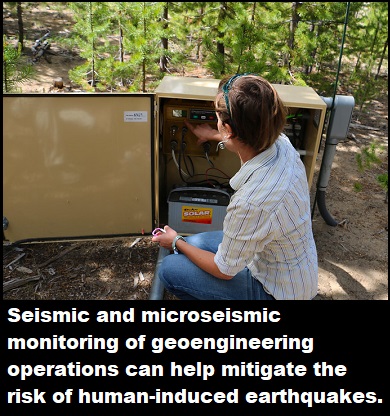 These 3 Big Earthquakes Were Likely Caused by Humans
These are some of the biggest earthquakes that are thought to have been caused by human activity:
Sichuan, China 2008: Magnitude 7.9. Likely caused by construction and filling of a nearby dam. Almost 90,000 people died.

Kathmandu, Nepal 2015: Magnitude 7.8. Likely caused by groundwater extraction. About 9,000 people died.

Pawnee, Oklahoma 2016: Magnitude 5.8. Likely caused by fracking wastewater injection. No deaths were reported.

Source: National Geographic
In addition, microseismic monitors can provide instructions to mine operators. For instance, where they should de-stress to change the potential energy of the surrounding rock mass.
Looking Ahead
Humans have been excavating minerals from the earth for about 43,000 years, and we're not likely to stop anytime soon. If anything, mining operations are expected to increase in scale. So it's essential that we take all necessary precautions to ensure that earthquake disasters are avoided.
---
Sources:
Featured Image: Pixabay