Mining Applications for Artificial Intelligence
In a remote area of Canada, at one of the world's largest gold mines, a quiet revolution has begun.
That's where IBM's artificial intelligence computer system, dubbed "Watson," is being used at Goldcorp's Red Lake mine in Ontario. Named after IBM's first CEO, industrialist Thomas J. Watson, the A.I. is capable of answering questions posed in natural language. Which means it can make informed, context-specific decisions one would only expect from a human being.
–Article Continues Below–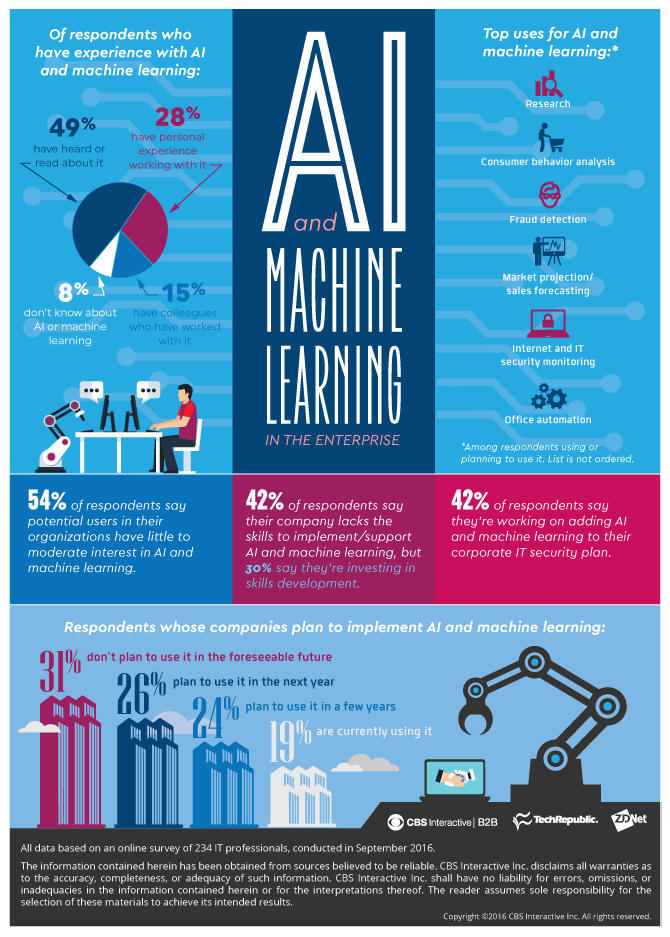 Goldcorp's first task for Watson is to extend the life of the gold mine. (Red Lake's high-grade deposit is set to be depleted by the end of the decade.) To do this, the A.I. ingests, analyzes and synthesizes massive amounts of complex geological and survey data.
But, unlike traditional computers, Watson is able to learn through interactions with both data and humans. According to Goldcorp Vice President Luis Canepari, this technology signals a transformation in mining and minerals exploration.
"It's similar to what happened in the oil and gas industry when fracking was discovered, Canepari said. "That completely reshaped the way oil and gas was explored."
A.I. in Oil and Gas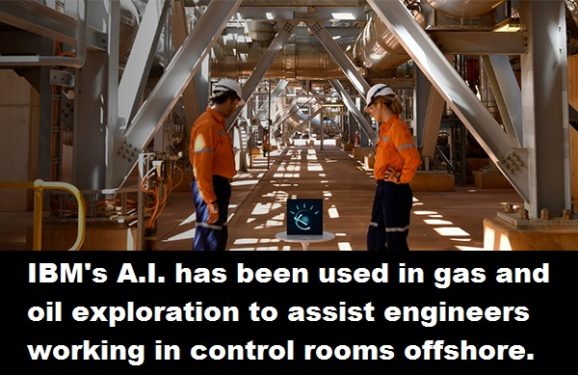 Watson has already been used successfully in that area. And IBM believes it's had a revolutionary effect.
A.I. has assisted in the response of oil and gas platforms to extreme weather off the coasts of Australia and Spain. And it's been used to evaluate external threats to drilling, such as the cultural and political climates of a region.
To accomplish these ends, Watson collected geological and drilling data, drilling reports, surveys, historical information, and reams of internal data. It then synthesized those massive amounts of data together with the knowledge that older geologists and engineers have accumulated from years of field experience.
Like a "Thousand Engineers"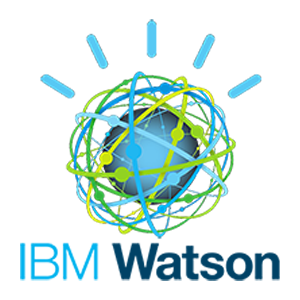 Image result for ibm watson logoAnd yet, Watson's most impressive feat is not its ability to "think like an engineer." Rather, its most impressive capability is this: Once it learns, it can then turn around and train company experts on "how to think like a thousand engineers." (That's according to Dariusz Piotrowski, IBM Development Leader for Natural Resources Industries.)
It does this by synthesizing the different viewpoints and biases of its human trainers, or revealing blind spots in analysis. The A.I. actually interacts with experts. It learns from these interactions and improves over time. In other words, it essentially reprograms itself.
For the oil and gas exploration industry, Watson has improved prediction accuracy from about 65% to more than 90%.
Will It Work for Mining?
Can mining achieve similar results? That remains to be seen. At Goldcorp, geologists are assessing Watson's ability to locate the gold deposits that previous drilling campaigns failed to find. The ultimate goal at the Red Lake mine is not only higher yields, but a smaller environmental impact.

Not the Only Show in Town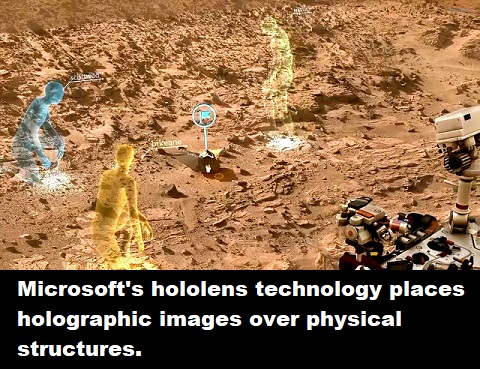 But IBM isn't the only tech giant at Red Lake.
Microsoft's Cortana Analytics Suite has been in head-to-head competition with Watson, says Microsoft Executive Mark Speaker.
Cortana places digital imaging over physical structures, thereby creating a digital copy of mining assets. But these aren't just any images. They're holographic — courtesy of Microsoft's "mixed reality" product called HoloLens. According to Speaker, "[O]ur customers see images in three and four dimensions." (The fourth dimension consists of scenarios played out over time.)
"So, for example, if you want to see what happened on a mine site over the past five years, you can play that in a holographic scenario, just like you would play a movie, and see that activity happen."
The following video illustrates how one engineering firm is using this HoloLens technology for mine reclamation:

A Myriad of Applications
But that's not all. In fact, there are a myriad of other potential applications for artificial intelligence and "machine learning" in mining operations. Here are a few…
In Exploration:
Identifying rock faces, subsurface minerals, folds and fractures
Predicting the locations of potential ores and targets for drilling
In Mine Development and Operation:
Predicting mine development and construction phases
Automating vehicles using sensors
Managing mining assets
Assessing water sources and water usage patterns
Predicting downtime, and machine failure
Assessing ore fragmentation in underground and open-pit operations
Performing automated underground and open-pit inspections
In Environmental Protection:
Monitoring environmental changes (such as fire, vegetation and water)
Predicting restoration progress of mined or abandoned lands
Predicting changes in erosion, wildlife habitats, topsoil redistribution and vegetation
Monitoring changes in animal migration paths
Predicting environmental risks

IBM, Microsoft and other innovators are quick to point out that these new technologies are intended to augment — not replace — geologists. While A.I. and machine learning can hasten discovery and narrow down the options, final decisions will ultimately be left to the humans.
Sources: