Adderall Has Become Drug of Choice for Students and Athletes


Emma was prescribed Adderall for attention deficit hyperactivity disorder (ADHD) when she was a sophomore in high school. Within a year, she was addicted.
She started taking twice as much as she was prescribed. Then three times as much. Then a month's worth in a couple of days.
Eventually, Emma was crushing the pills and snorting them in the bathroom of her high school, for a faster, stronger high.
The Study Drug
Adderall is a prescription amphetamine that helps people (usually, children) with ADHD improve their focus and manage their symptoms. The American Journal of Psychiatry has reported that 4.4% of U.S. adults also have ADHD.
But Adderall has now become increasingly popular among people who don't suffer with ADHD. Especially students and athletes seeking ways to improve their performance. On college campuses nationwide, it's known as "the study drug."
And while this country has been focused on opiate painkillers like Vicodin and Oxycontin…just below the radar, addiction to prescription stimulants has steadily mounted.
According to addiction psychiatrist Dr. David Sack, "The prescription amphetamine crisis… could catch up to the opioid epidemic in scope and damage. Opioids are taking center stage as the worst drug epidemic in history, but without intervention, prescribed psychostimulants like Adderall may be waiting in the wings."
"Take Your Pills"
In 2012, roughly 16 million Adderall prescriptions were written for adults between ages 20 and 39, according to healthcare information company IQVIA. That's about three times the number written in 2008.
Last spring, Netflix released a documentary called "Take Your Pills." The film captures the scope of the Adderall epidemic, particularly on college campuses and among athletes and professionals in hypercompetitve fields. Here's the trailer:

Unlike opioids that offer a simple escape from discomfort or reality, stimulants like Adderall typically attract people who want to be better versions of themselves. These are folks who strive to perform at a higher level, to succeed no matter what it takes.
Dr. Lawrence Miller is a San Francisco-based pediatrician who specializes in behavior and development. He's very concerned about the direction this country is headed. According to Miller, "The not-so-distant future is here: We are living in the United States of Adderall."
Not Just for Kids Anymore
Just as doctors who prescribe opioids want to help patients live pain-free, doctors who prescribe Aderall for adults are trying to help them improve focus and performance. Unfortunately, by doing so they're now fueling an emerging epidemic of Adderal abuse and addiction.
This mounting use of Adderall and other prescription stimulants is coinciding with an explosion in ADHD diagnoses.
In the 1990s, an estimated 3 to 5 percent of school-age American children were believed to have ADHD, according to the Centers for Disease Control and Prevention. By 2013, that figure was 11 percent. (It continues to rise.)
Also in the mid-nineties, doctors began prescribing Adderall and other stimulants to people who were long past the "sitting-still-in-school stage," according to Miller.
"From there, ADHD rapidly transitioned from a disorder of children to an affliction applicable to all. By 2012, doctors were, for the first time, writing more stimulant prescriptions for adults than for kids."
It didn't escape me that, just as Adderall was surging onto the market in the 1990s, so too was the internet; that the two have ascended within American life in perfect lock-step. – Casey Schwartz, Author and Former Adderall Addict
Faking It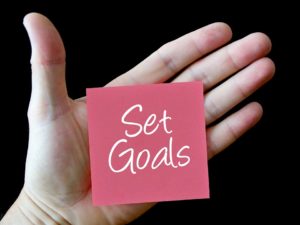 Part of the problem is that the criteria required to meet an ADHD diagnosis are vague. Students and others seeking a prescription typically have little trouble faking the disorder or finding doctors willing to take their word for it.
Sometimes it's as easy as filling out a form full of predictable questions. Tendency to procrastinate? Check. Inability to focus? Check. Fear you're not living up to your full potential? Check.
In fact, according to one former addict, "Adderall complicates the usual dynamic of drug addiction by being squarely associated with productivity, achievement and success."
The result? Amenable doctors are writing prescriptions at rates that far exceed the suspected prevalence of ADHD.
The Fallout
For older teens and adults, Adderall works great. Until it doesn't.
Like most drugs that are abused, Adderall loses its effectiveness over time, requiring increasingly large dosages just to feel normal. In addition, according to the National Institute on Drug Abuse, side effects range from restlessness, aggression, increased blood pressure and heart rate to stomach problems, paranoia, psychosis, seizures, heart attack and stroke,
A 2016 National Institutes of Health study revealed that Adderall use among young adults who did not have ADHD jumped 67 percent between 2006 and 2011. During that same time period, emergency room visits related to these medications rose a whopping 156 percent.
Desperate to Get Off of It
Harris Stratyner is a Manhattan psychologist and addiction specialist. Each year he's in practice, he sees more people desperate to get off Adderall.
"It becomes extremely psychologically and physiologically addictive," Stratyner says. "It's really a tough drug to get off of."

Withdrawing from Adderall can be brutal: nausea, chills, diarrhea, body aches and pains, even seizures. Occasionally, Stratyner says, patients must be hospitalized as they come down off the drug.
Another former addict describes Adderall withdrawal as "feeling like you have mono, the stomach flu, and strep throat all at once." Persons addicted to Adderall should seek medical assistance when attempting to withdraw from the drug.
What Can Be Done?
So what can be done to curb the Adderal epidemic?
First of all, if you've been diagnosed with ADHD and your physician has prescribed Adderall, follow the dosage instructions. Do not increase your intake in an effort to improve your performance or cop a buzz.
Also, never share your prescription. What works for you could be toxic to someone else.
Adderall Alternatives
If you're a college student, consider the following alternatives to study drugs:
Get study assistance. Every campus has an academic skills center with tutors who proofread papers and teach study skills. Take advantage of that support.
Visit the health center. If you're under psychological distress, you could benefit from counseling or therapy.
Stop multitasking. Attempting several tasks at once can cause confusion, and can actually take longer to complete each task.
Spread out your studying. Instead of cramming for a test the night before, schedule study sessions over several nights. You'll retain the information better, and you won't be sleep deprived.
Limit social media. It can be distracting and anxiety-provoking.
Address your stress and sleep. Try to incorporate relaxation strategies (e.g., exercise and meditation) into your life. Stick to a regular sleep routine.


Need Help?
Are you or someone you know struggling with Adderall addiction?
SAMHSA's National Helpline is a free, confidential, 24/7, 365-day-a-year treatment referral and information service for individuals and families facing substance use disorders. Call them at:
1-800-662-HELP (4357)
You can also visit the online treatment locators.
Sources:
Centers for Disease Control and Prevention