US in the Grip of Worst Drug Abuse Epidemic Ever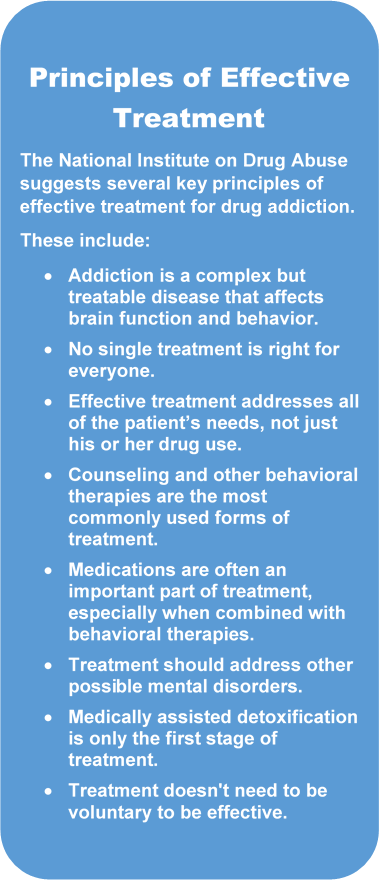 The United States is in the grip of the worst drug abuse epidemic ever. If you or someone you know are among the estimated 2.1 million Americans suffering from opioid addiction, how do you get help?
Fortunately, numerous treatment options are available. But before you can understand the treatment, you must first understand the addiction itself and its effect on the brain.
Brain Changes
The path to drug addiction begins with the voluntary act of taking drugs. But the user's ability to choose not to do so becomes compromised over time. Seeking and taking the drug becomes compulsive. That's primarily because long-term drug abuse actually alters brain function.
According to the National Institute on Drug Abuse, addiction affects parts of the brain involved in "reward and motivation, learning and memory, and control over behavior."
In other words, users cannot simply stop taking drugs for a few days and expect to be cured.
Rather, most drug addicts require long-term or repeated care in order to stop using and recover their lives. In addition, drug abuse relapses are extremely common.
Step by Step
Successful treatment for drug addiction typically involves several steps:
Detoxification (the process by which the body rids itself of a drug)
Medication
Behavioral counseling
Evaluation and treatment for co-occurring mental health issues, such as depression and anxiety
Long-term follow-up to prevent relapse

Let's address these steps one by one…
Detoxification
Imagine you've come down with a really bad case of the flu. Writhing in pain with fever and stomach issues, cramps and diarrhea. Then someone tells you it can all go away if you just take a pill or receive a shot. What would you say?
Of course, any logical person would jump at the chance to be rid of those nightmarish symptoms. Drug addiction experts say that acute opioid or heroin withdrawal feels like "the flu on steroids." There's a seemingly endless period of severe side effects: Body aches, restless legs, chills, sweats, insomnia, vomiting and diarrhea.
Which is why virtually every at-home opiate or heroin detox program fails. All the addict has to do is make one phone call and, viola, the discomfort disappears. For a time.
Withdrawal symptoms typically peak about 72 hours into the detox. A former addict describes the process here:

The good news is that (contrary to how it may feel) opiate detox is not life-threatening. The bad news is that, in the absence of a controlled environment (hospital, treatment center, etc), most addicts don't succeed.

Medication
Another reason why controlled environments are best for drug detoxification is the medications that are available. These medications are used to manage withdrawal symptoms, prevent relapse and treat co-occurring conditions.
For instance, anticonvulsants, antidepressants, and other symptom-specific pharmaceuticals are often used to control the more difficult withdrawal symptoms. A 2014 study of treatment facilities found that medications were used in almost 80% of detoxification programs.
Medications are also used to prevent relapse by re-establishing normal brain function and decreasing cravings. For opioid or heroin addiction, three medications used are typically used: methadone, buprenorphine and naltrexone.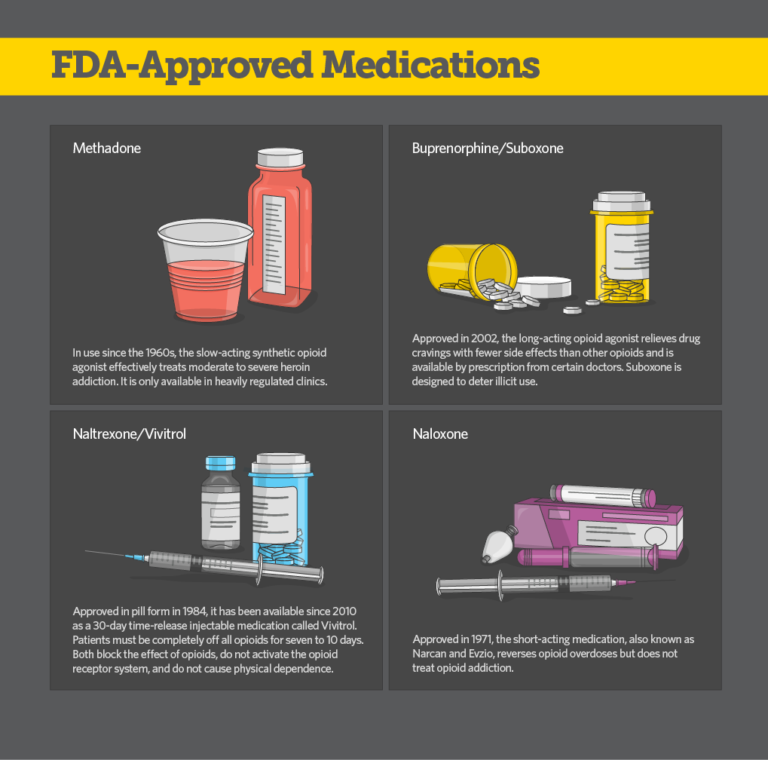 Methadone and buprenorphine suppress withdrawal symptoms and relieve cravings by acting on the same targets in the brain as heroin and morphine. Naltrexone blocks the effects of opioids at the brain's receptor sites. It should be used only in patients who have already been detoxified.
Other medications are also available to treat possible mental health conditions that can often contribute to a person's addiction. These conditions could include depression, anxiety, or bipolar disorder.
All medications help patients reduce drug seeking and any related criminal behavior. They also help drug users to become more open to behavioral treatments.
Behavioral Counseling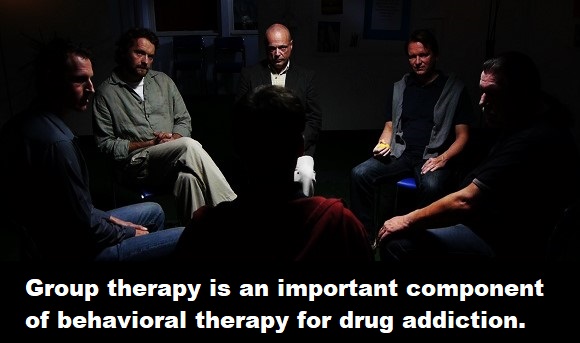 Behavioral therapies are intended to help patients modify their attitudes and behaviors related to drug use and increase healthy life skills.
These therapies are available as both inpatient or outpatient programs, and they may be long-term or short-term.
Almost all of them include a mix of individual and group therapy sessions, employing a variety of behavior modification techniques, such as:
Cognitive behavioral therapy, which helps patients recognize, avoid, and cope with the situations in which they are most likely to use drugs.
Multidimensional family therapy, which addresses a range of influences on the user's drug abuse patterns, and is designed to improve overall family functioning.
Motivational incentives, which use positive reinforcement to encourage abstinence from drugs.
Co-Occurring Mental Health Issues
In some cases, a mental health disorder predates the drug abuse. While in other cases, addiction becomes an issue first, and mental illness is not apparent until later. Sometimes, mental illness symptoms are triggered or worsened by drug use.
Everyone is different and experts agree there is no one single cause of addiction. However, living with a mental health disorder may increase the likelihood of developing an addiction disorder — and vice versa.
Individuals with overt or mild mental disorders may abuse drugs as a form of self-medication. Which is why treating any co-occurring mental health issues is so important.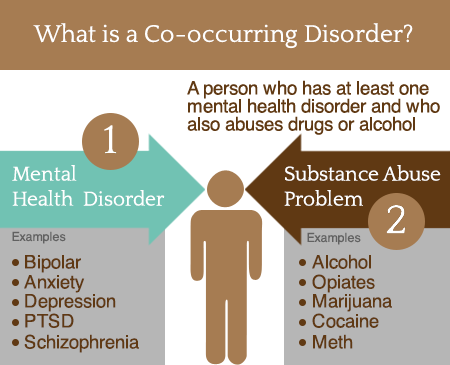 In most cases, a combination of issues may contribute to the development of addiction and/or mental health disorders. These issues include:
Biology
Some people are just wired so they are deeply attracted to the high created by drug (and alcohol) use. This may be due to prenatal development, accident, injury, or any number of things that could change the chemical makeup and function of the brain even slightly.
Genetics
Having a close relative who struggles with addiction may increase the likelihood of developing a substance abuse problem. Similarly, having a close relative with a mental illness may mean an increased chance of developing the same (or a similar) mental health issue.
Trauma
Exposure to trauma (such as physical or sexual abuse, natural disaster, or wartime experiences) can contribute to using drugs as a coping mechanism. Trauma is also a significant contributing factor in depression, post-traumatic stress disorder, anxiety, and other mental illnesses.
Environment
Being raised in a home or other environment where heavy drug use is tolerated may also contribute to the development of a substance abuse disorder.
Because any (or several) of these issues may be present in a single individual, professionally treating the co-occurring condition is essential if drug abuse treatment is to succeed. This is another reason why users who attempt to "cure" their own addictions typically fail.
Long-Term Followup
It's been said that long-term followup care is the most important component of drug addiction treatment. Without long-term care, the probability of relapse is significantly increased.
–Article Continues Below–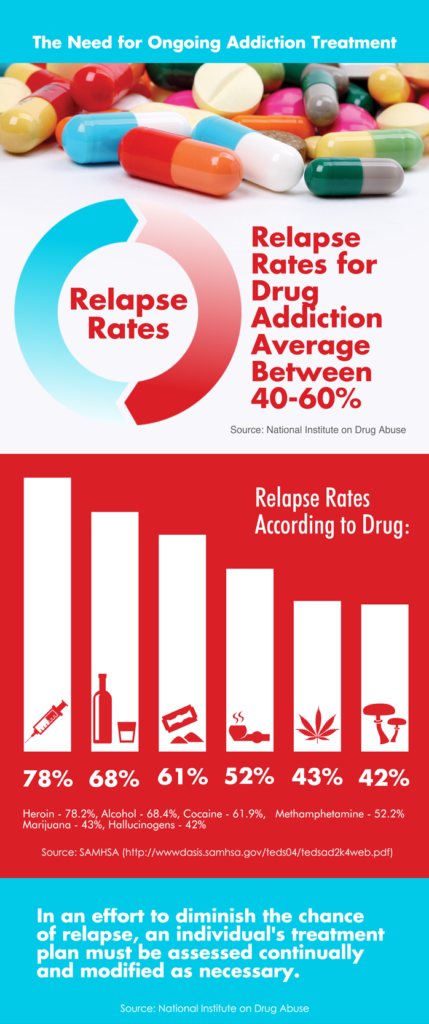 Think of it this way: For the patient in a residential or full-time day treatment program, it's like being in basic training for the armed services. Once they leave, they must begin to apply what they learned in an actual war zone. Suddenly the situation becomes dangerous, but the skills they need to handle the danger are new and unpracticed.
They are moving from the theoretical into the practical realm of living a drug-free life. This is when they need continued professional help, as well as informal support from friends and family.
Recent studies indicate that 90% of former drug users who continued with long-term care for 42 months after release from a residential facility remained abstinent.
Light at the End of the Tunnel
There IS a light at the end of the tunnel for substance abusers. Just listen to the words of Joel, a former heroin addict:
"This thing, recovery, is a process with many seasons. Don't forget to look at every dynamic in your life. We need to look at our whole, at what makes us US, and improve the condition of all of the aspects of life.
Run the race and continue to run the race. The reward is so great."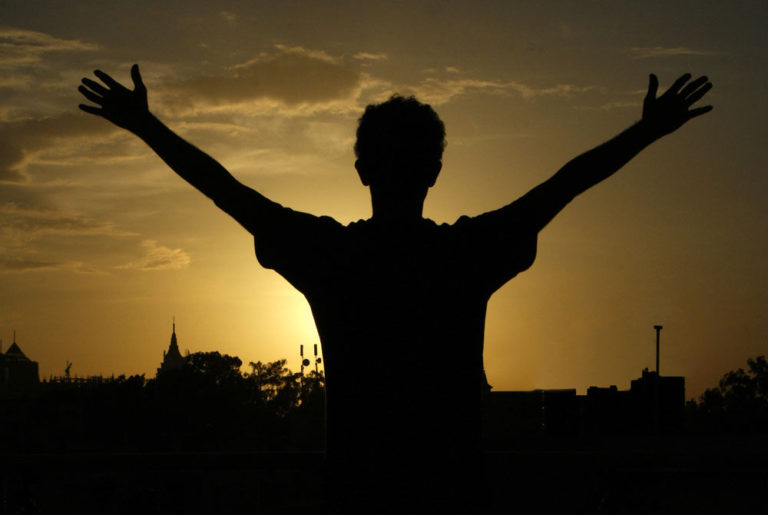 To read Joel's complete story, click here.
Sources:
American Society of Addiction Medicine
National Institute on Drug Abuse
Substance Abuse and Mental Health Services Administration