Studies show that test results are unreliable after being in laboratory lockers for hours in the heat.
An article in Clinical Laboratory News discusses two studies that were done on the internal temperatures of outdoor laboratory lock boxes and their impact on sample quality. DNA sample will break down as it sits at room temperature because enzymes that are normally present are gone. Therefore, it is recommended that samples get transferred to a laboratory as quickly as possible. On the other hand, when a sample is placed into cooler temperatures, the breakdown of DNA slows down and there is a decline in the rate of enzymatic reactions. Laboratory lock boxes were used in the study to be able to determine the temperatures inside the laboratory lock box. In one of the studies, the findings showed that outside temperatures caused the inside of the laboratory lock box to reach 116.4 degrees Fahrenheit without ice packs in it. These changes were seen within the time frame of one hour. The laboratory lock box contained samples testing for AST, glucose, lactate dehydrogenase, and potassium. Quality of a sample is determined based off the health care provider's knowledge of the temperature of their patients' samples and if they are willing to invest in outside insulated laboratory lock boxes. Most laboratories utilize high quality laboratory lock boxes and monitor the temperatures of the lock boxes every so often. At this time, there are no regulations that tell laboratories as to what environmental controls their samples should be at while during transit or during courier pickups.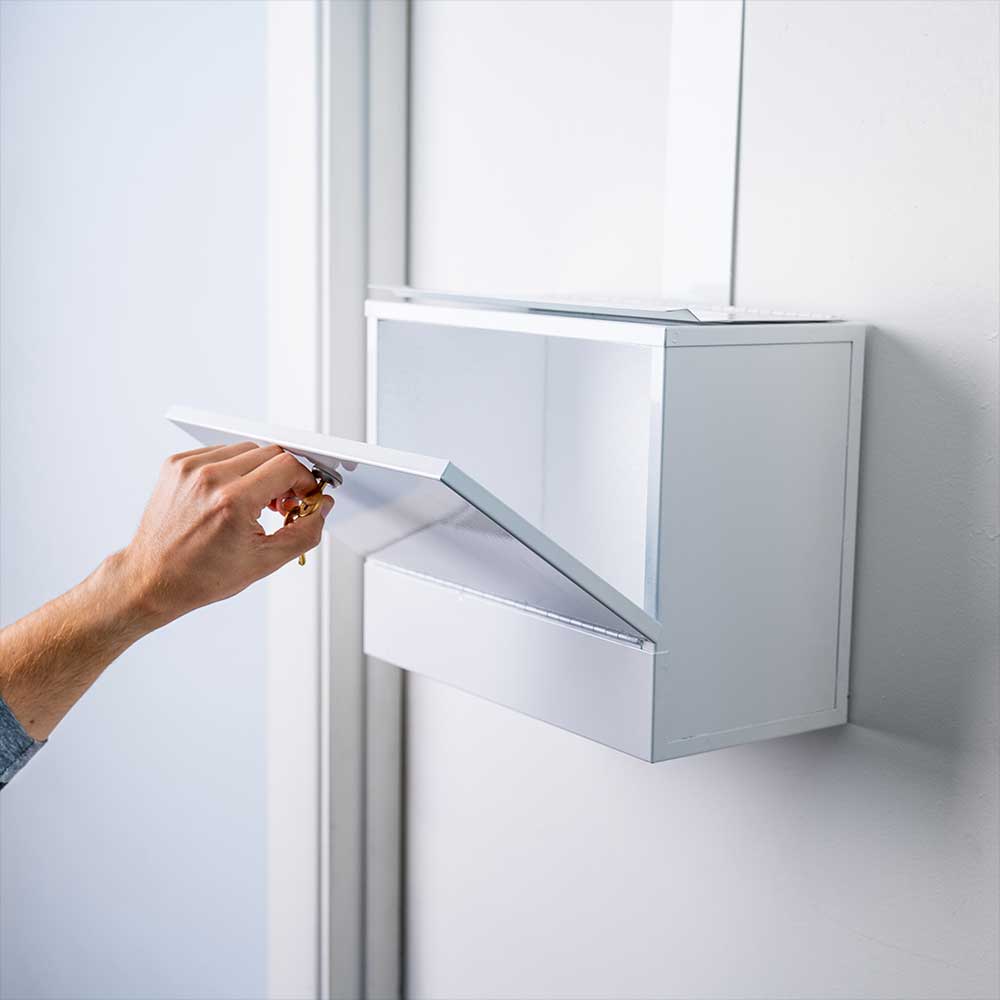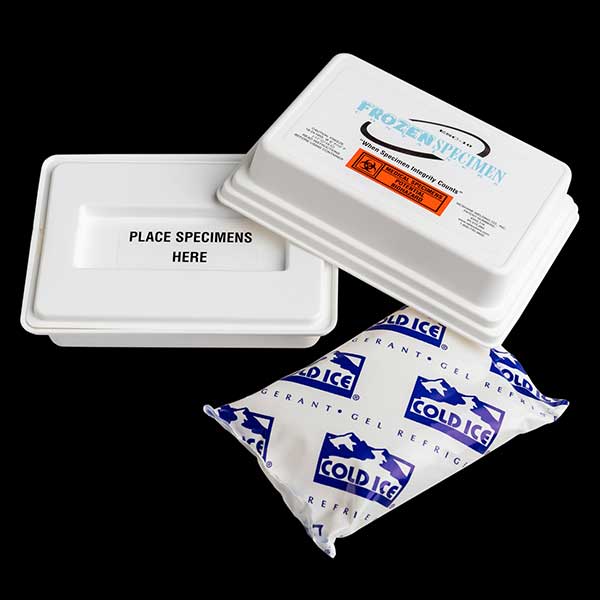 McShane Welding and Metal Products, offers insulated laboratory lock boxes, so you don't have to worry about your specimens becoming overheated in the summer heat.
Our laboratory lockers are made of 1/2" EPS foam for insulation and temperature protection. We also offer ESC-10 frozen specimen containers that come with insulated gel packs that can keep your specimens frozen for up to 6 hours. The ESC-10 protects up to 2 specimens. Give us a call today and learn more about our laboratory lock box solutions at 1(800) 735-3632.