Lithium Mining Powers Our World


We live in a battery-powered era.
From our electric vehicles and portable electronic devices, to life-saving pacemakers and other medical implants, battery power is everywhere. The technology is growing exponentially, and there appears to be no stopping it.
The result is an ever-increasing demand for lithium.
Demand Projections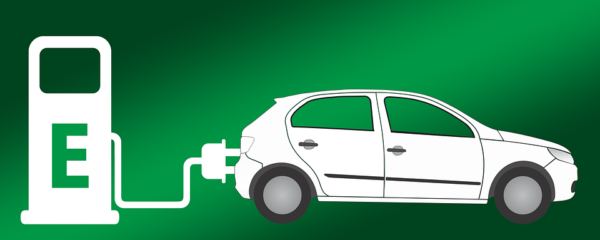 There are currently more than four million electric vehicles on the road worldwide. More than one million were sold in 2017 alone, and more than two million were expected to be sold in 2018. By 2022, that figure is projected to jump sevenfold, according to estimates from the U.S. Energy Information Administration.
Not surprisingly, the overall demand for lithium is beginning to hit overdrive and is now expected to triple by 2027. But battery makers such as Panasonic — the sole battery supplier to Tesla — increasingly demand more purified versions of lithium that can help boost electricity storage and increase a battery's charge.
This soft, silvery-white metal is widely distributed across the globe. (Of the 92 total elements found in the earth's crust, lithium is the 33rd most abundant.) It's the lightest solid element found on the planet. But because of its high reactivity, lithium doesn't naturally occur in its pure form.
Where to Find It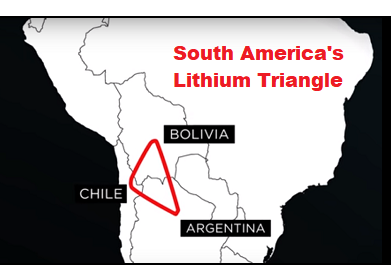 Lithium has historically been produced from two sources: brines (such as seawater and mineral springs) and hard-rock lithium mining.
Lithium brine deposits form in desert climates, where there is a slow inflow of lithium (as well as other metals and salts) but no outflow. Gradual evaporation over thousands of years slowly increases lithium grades to an economic level. Producing lithium from brines remains the most efficient and cost-effective process.
Until recently, the world's largest lithium deposit was the Atacama salt flat in northern Chile, home to around 25% of the world's lithium reserves. (In fact, the bordering countries of Chile, Argentina and Bolivia are known at "The Lithium Triangle.") In 2018, that top spot was usurped by Australia, according to the US Geological Survey.
But Australia's lithium is deposited in hard rock, which is much more expensive to mine. As a result, Chile is still widely regarded as the best and cheapest place in the world for lithium mining, at least for now.
–Article continues below–

What About the U.S.?
There's just one active commercial lithium mine in all of North America: a brine deposit in Silver Peak, Nevada. The mine is owned and operated by North Carolina-based Albemarle Corporation. It was the first lithium brine mining operation in the world, having begun operations in 1966. (Albemarle also has two other sources of the metal–one at the Atacama salt flat and the other at an Australian hard-rock mine–making it the world's top producer.)
But that may soon change. Lithium Americas recently announced plans to develop its Thacker Pass lithium project, also located in Nevada. With proven resources of 3.1 million tons, the company is claiming this to be the largest deposit of lithium in the US. Scheduled to begin operations in 2022, the Thacker Pass project is the first lithium-from-clay operation, requiring new extraction technology:
- YouTube
More Lithium Fun Facts
Even though it's a metal, lithium is soft enough to cut with a knife.
While it appears metallic and shiny, lithium begins to corrode immediately when exposed to moisture in the air.
It's light enough to float on water.
Lithium fires are difficult to extinguish, because the metal is so reactive with water. A Class C or D fire extinguisher is needed.
Along with hydrogen and helium, lithium was believed to be one of the three elements produced by the Big Bang.
Lithium hydroxide is used to purify air and remove carbon dioxide in spacecraft and submarines.
Lithium has recently become carefully guarded, since it's a key ingredient in the production of methamphetamine.
Sources: