Drug Abuse Among Healthcare Professionals
For a period of nine months, nurse anesthetist Anita Bertrand abused narcotics through daily injections which were intended for her surgical patients. Hooked on pain medication after an abdominal surgery, she even went so far as to install an intravenous port in her ankle.
Occasionally, she would pass out in the hospital break room. Still, no one seemed concerned, so she kept on working.
One day Bertrand passed out in her car, and a doctor happened to see her. An empty syringe was on the seat. The port in her ankle was in plain sight.
"I was absolutely impaired, using narcotics while working. And no one ever noticed," Bertrand says. "Did I make mistakes? I don't know, and that's the scary part."
When healthcare professionals abuse drugs, the results can be devastating. A single addicted healthcare worker who resorts to "drug diversion" (i.e., stealing drugs), can endanger thousands.
A case in point: In 2012, David Kwiatkowski, an itinerant hospital technician, was caught injecting himself with patients' Fentanyl and refilling the syringes with saline. Kwiatkowski had hepatitis C at the time. As a result, 8,000 patients across eight different states had to be tested. Of those, at least 46 were infected.
Nothing New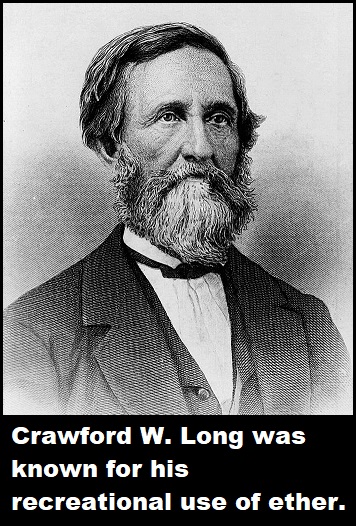 According to the Hazelton Betty Ford Foundation, the problem of substance abuse among medical practitioners has existed in the scientific literature since 1869. Back then, it was referred to as "habits of intemperance."
In fact, Crawford W. Long, the American surgeon credited with the first use of ether was known for his recreational use of the drug at "ether frolics." (In limited quantity, ether produces exhilaration rather than unconsciousness, and the use of ether for this effect was common at the time.) It was at one such ether party that Long noticed participants who received bumps and bruises seemed to experience no pain.
Since the introduction of this first medical anesthetic, prescription drug abuse and addiction among healthcare professionals has climbed significantly. Recent studies indicate that 10%–15% percent of healthcare workers will misuse substances during their lifetime.
Even more alarming, prescription drug abuse and addiction is five times higher among physicians than among the general population. (Abuse rates are especially high for tranquilizers and opioids.) This trend is prevalent among nurses, as well. A 2010 investigation into the Texas Board of Nursing found that about one-third of all disciplinary actions taken against nurses were drug or alcohol related.
Closer to home, a Pennsylvania nurse was recently accused of taking more than 1,000 opioid tablets from the Erie County nursing home where he was employed.
–Article continues below–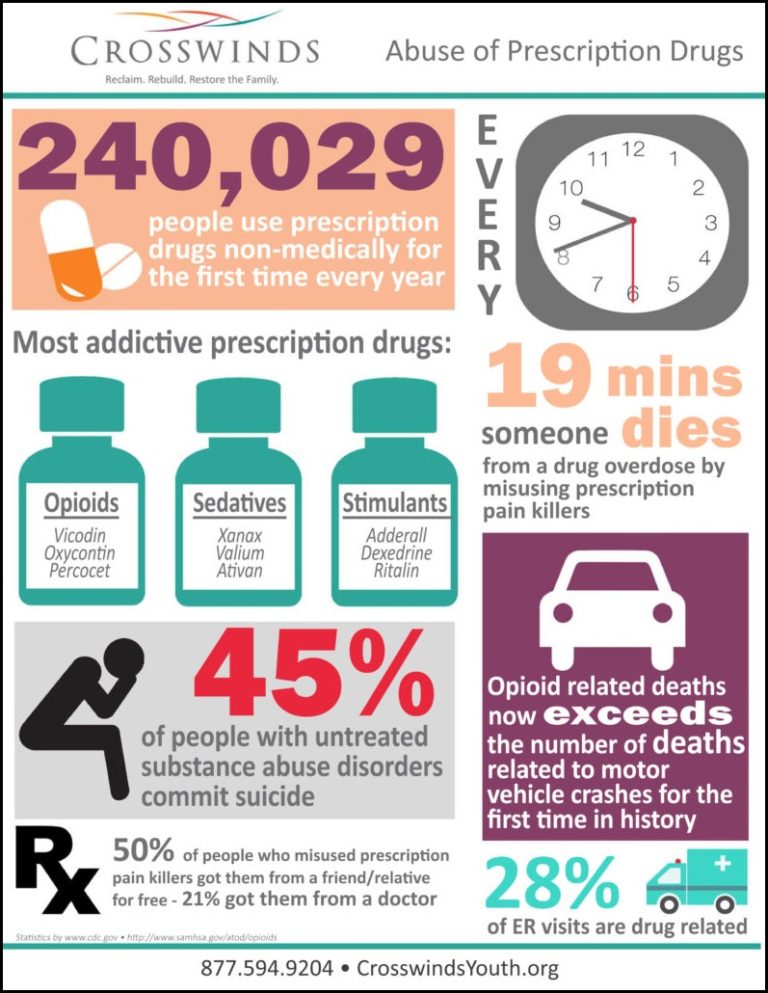 Reasons They Turn to Drugs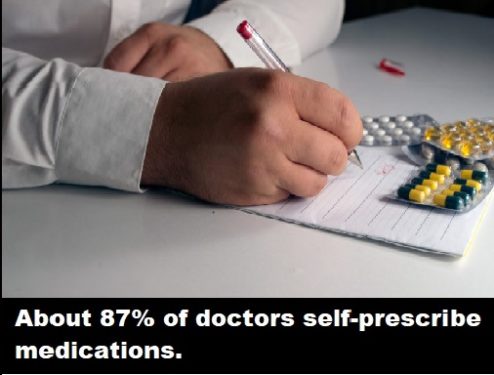 Of course, one reason doctors and other medical personnel abuse substances is because they can. Most of them have virtually unlimited access to powerful prescription drugs.
Studies show that about 87% of physicians have self-prescribed medications. And more than half of all healthcare workers self-prescribe. Just having prescription privileges can easily open the door to abuse.
Another theory suggests that the very nature of the job contributes to substance abuse among medical practitioners.
Healthcare jobs often involve:
High work-related stress
Repeated exposure to illness, death and trauma
Extreme work responsibilities, and
Sleep deprivation

"Better Living Through Chemistry"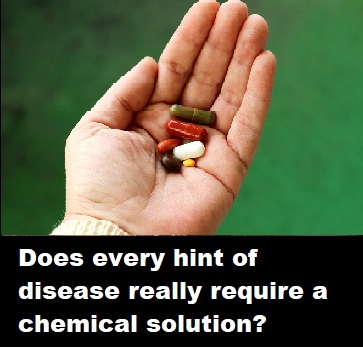 But some experts believe that the root of the problem runs much deeper.
Americans — and their doctors — have come to believe that every symptom, every hint of disease requires a drug. That's the opinion of Dr. Vinay Prasad, an assistant professor of medicine at Oregon Health & Science University. "The question is, where did people get that idea? They didn't invent it," he says. "They were spoon-fed that notion by the culture that we're steeped in."
It's a culture, these experts claim, that's encouraged from two separate directions:
Intense, clever marketing by drug companies (See related article, "Prescription Drug Advertising: Has It Gone Too Far?") and
An increasingly harried healthcare system that makes dashing off a prescription the easiest way to address a patient's concerns.
According to the CDC, the percentage of Americans taking more than five prescription medications has nearly tripled in the past 20 years. In a recent Consumer Reports survey, more than a third of people 55 and older were taking more than five meds; nine percent were taking more than 10.
The "Pre-Disease" Diagnosis
Medical practitioners are increasingly prescribing medications to treat "pre-disease," such as high cholesterol, prehypertension or prediabetes.
–Article continues below–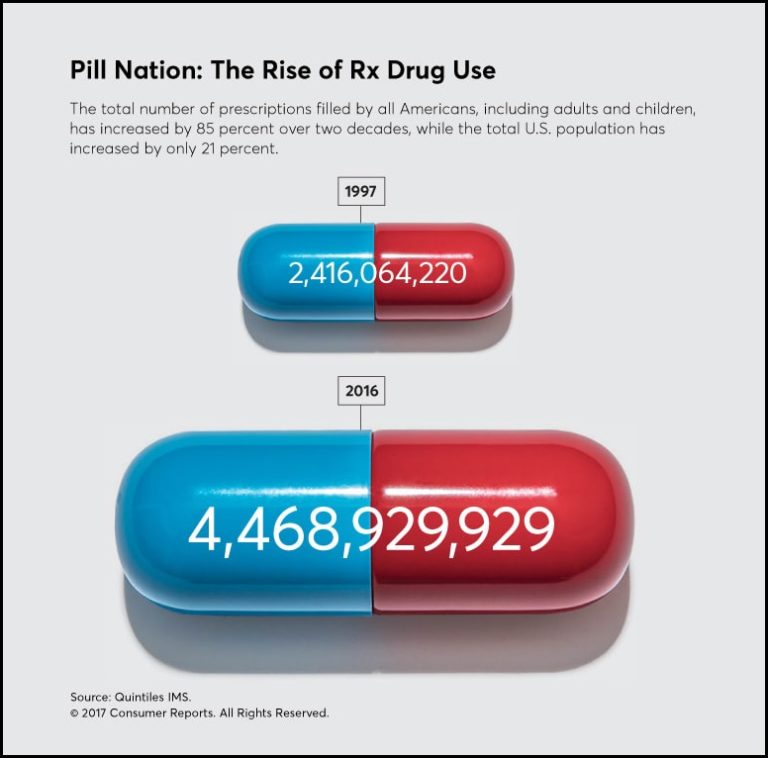 This can be a good thing if it helps to address an issue before it causes serious harm. But according to Dr. Allen Frances of Duke University, "Lowering the bar for what's considered normal" can also put people on drugs before it's necessary.
And treating people with drugs at the very early stage of a condition "often harms more people than it helps," Frances says.
Treatment Challenges
Surely, in the interest of patient safety, drug treatment programs specific to medical professionals are critical. (All but a few states have them.) But because of the social stigma still attached to substance abuse, many healthcare workers resist treatment. So perhaps the best way to protect patients is to remove the stigma against treatment.
"The message we need out there is … we can treat these people and get them healthy," says Jon Shapiro, medical director for Pennsylvania's Physicians' Health Program.
Take, for instance, the nurse in the following video clip:

But expecting healthcare workers to voluntarily enter treatment is risky.
Rooting out the abusers is especially difficult in the medical world, which generally lacks the safeguards used to present in other high-risk jobs, such as airline pilots or bus drivers.
Drug use among healthcare professionals "can't be treated just as an addiction and treatment problem," says U.S. Attorney John Kacavas. "To protect the patient," he says, "there has to be a law enforcement component."
What About Drug Testing?
Many also favor random drug testing, which is almost never used in the medical community.
Art Zwerling is a former chief nurse anesthetist and recovering prescription drug addict. In his view, "Any clinician in a hospital should be subject to random toxicology screening." As a peer assistance adviser, Zwerling thinks testing would push abusers into treatment. It would also expose the true scope of the drug crisis in healthcare.
But questions abound. Such as, What drugs should the tests cover? How to protect the privacy of practitioners with medical conditions requiring prescription medication? And who would cover the considerable costs?
Clearly, there are no simple answers.
Sources:
Encyclopedia of World Biography
Hazelton Betty Ford Foundation